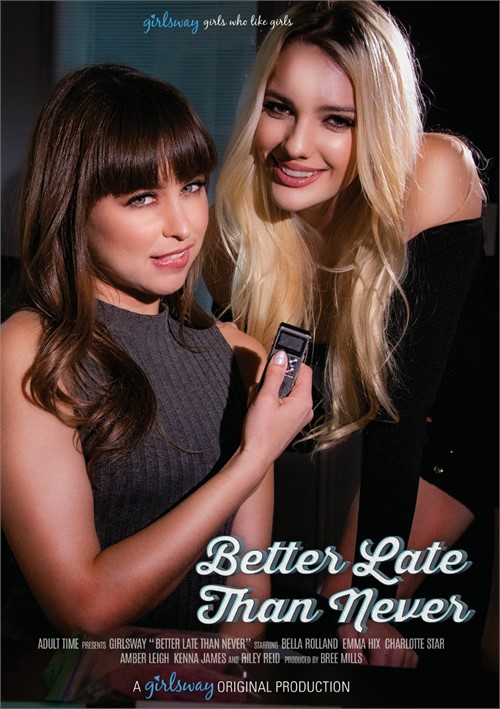 Better Late Than Never
Better Late Than Never
Emma Hix and Bella Rolland, two friends, are curled up on the couch watching a rom-com together. When the movie is over and Emma is gushing about how romantic the guy was, Bella can't help but to poke fun at her. Bella can't understand how Emma doesn't find being with women even MORE romantic! Charlotte Star is going through a tough time in her life. With the help of her friend, Amber Leigh, she packs her bags and prepares to leave her husband. Although Amber is supportive of her and just wants her to be happy, she is confused as she thought Charlotte and her husband were in a happy marriage. Charlotte finally admits that it's her fault and that the real reason she's divorcing is because she thinks she's a lesbian. Kenna James asks Detective Riley Reid to investigate her wife because she believes she is cheating on her. Riley manages to catch it on camera and shows it to Kenna. Her anger gets the best of her. Fueled by grief and spite, she demands that Riley takes her clothes off. Why should her wife have all the fun?